3 injured after Bowie crash involving tractor-trailer | News
BOWIE, Md. (WUSA9) -- Three people were transported to the hospital after an accident Thursday night involving a passenger car and tractor-trailer on Route 301 in Bowie.
A total of three people suffered non-life threatening injuries in the crash, which a Prince George's County fire spokesperson said happened near the intersection of Route 301 and Central Avenue. 
The southbound direction of Route 301 was closed while officers investigated the accident.
The spokesperson could not say what caused the accident.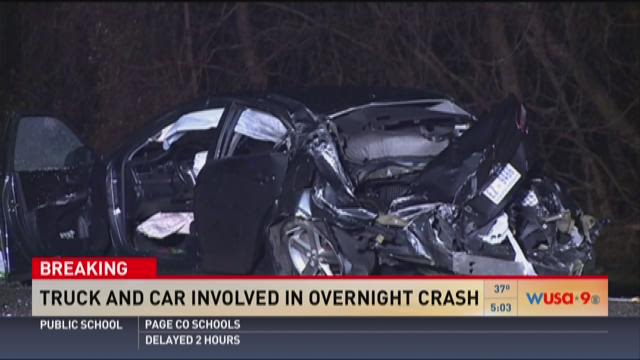 Like this story? Like WUSA9 on Facebook.